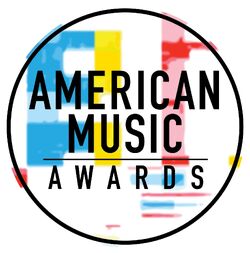 The
American Music Awards
is an annual American awards show. Musicians and recording artists perform during the show and some receive awards based on online voting.
Ariana won the award for New Artist of The Year.
PerformancesEdit
Ariana performed her song "Tattooed Heart."
PerformancesEdit
Ariana performed a medley of her songs "Problem," "Break Free," and "Love Me Harder." She then later performed "Bang Bang" with Jesse J and Nicki Minaj.
Ariana won Favorite Female Artist - Pop/Rock and she thanked her Nonna in particular in her acceptance speech. She was also nominated for Artist of the Year.
PerformancesEdit
Ariana performed her single "Focus" at the show on November 22, 2015.
"I'll give you all I have and nothing less, I promise."
To view the American Music Awards gallery, click here.
Ad blocker interference detected!
Wikia is a free-to-use site that makes money from advertising. We have a modified experience for viewers using ad blockers

Wikia is not accessible if you've made further modifications. Remove the custom ad blocker rule(s) and the page will load as expected.