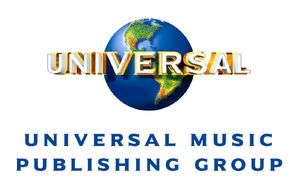 Universal Music Publishing Group
is the world's second largest music publishing company, behind Sony/ATV Music Publishing. The company is owned by Universal Music Group who also owns the label Ariana is signed to,
Republic Records
.
Ariana Grande
Edit
In June of 2015, UMPG signed a deal with Ariana Grande. They chose to represent her already released albums as well as future material. They CEO of the company said, "Ariana Grande's global success is a testament to her incredible talent and instincts as an artist and a songwriter. We're so pleased to be working with her, alongside her management and our partners at Republic, to represent her songs and help maximize opportunities around the world."[1]
References
Edit
Ad blocker interference detected!
Wikia is a free-to-use site that makes money from advertising. We have a modified experience for viewers using ad blockers

Wikia is not accessible if you've made further modifications. Remove the custom ad blocker rule(s) and the page will load as expected.