UPDATE: Thank you to everyone who submitted entries! Click HERE to vote from the top looks!
Contest
Hey there!
All of our favorite pop stars are going on tour this year...and since they are all such fabulous fashionistas, we thought it would be fun for YOU to create an on-stage look for them. This month on Closet Confidential, we want you to make over Ariana Grande, Taylor Swift, Selena Gomez, and/or Fifth Harmony.
Create a look for the artist of your choice (or for ALL of the artists!).
Have fun with it!
Here's how to Enter: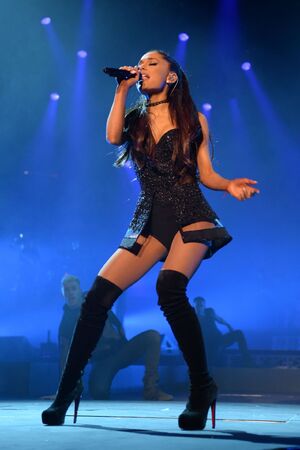 1. You must be a registered user logged in to Wikia. Create an account here!
Note: You MUST leave a logged in comment to win.
2. Assemble an on-stage outfit or outfits for one of the pop queens of your choice.
3. Choose FOUR or more of the following for each outfit.

Hair
Accessories
Jewelry
Top/Dress
Bottoms/Skirt
Shoes
Makeup/Nails
4. In the comments below, submit a list of links to the pieces of clothing you chose. You can also create a Pinterest or Polyvore board.

Check out my Polyvore board for a stage outfit for Ariana Grande here: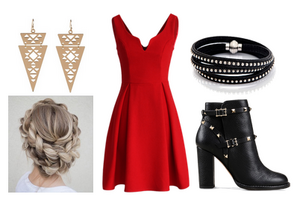 How to Win:

On June 29, the submission period closes. A group of Wikia judges will come together to choose the top entries. We will post the finalists on the Fashion Wikia and leave the winner up to YOU and the community to vote. On July 6, we will announce the winner. 
Click here to submit on-stage looks for the other pop queens!
Share The Contest!
Ad blocker interference detected!
Wikia is a free-to-use site that makes money from advertising. We have a modified experience for viewers using ad blockers

Wikia is not accessible if you've made further modifications. Remove the custom ad blocker rule(s) and the page will load as expected.