Hi welcome to my blog!!
As you know the beautiful, sweet,cute, polite,wonderful and talented Ariana Grande , well she posted a video of herself singing Private Party by India Arie and it was amazing as usuall. It has already reached over 1,000 Likes and even over 10,000 likes.We should be proud of Ariana. She is as wonderful as her mother!!
Check every Friday on my blog because i will be posting new things about Ariana Grande and other celebrities!!
Please follow Ariana on twitter!! #ArianaGrande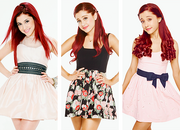 Ad blocker interference detected!
Wikia is a free-to-use site that makes money from advertising. We have a modified experience for viewers using ad blockers

Wikia is not accessible if you've made further modifications. Remove the custom ad blocker rule(s) and the page will load as expected.