Hi Everyone!!
Happy Friday and welcome to my blog!!
Well when she was interviewed she talked about her album YOURS TRULY , Sam and Cat , Her and Nathen Sykes  and to top all of that she said
AG:  " In a few days I will be recording my new song called ridiculous".
It might not be called Ridiculous but thats what Ariana told the interviewer.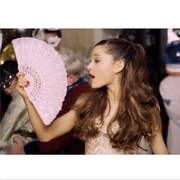 Facebook Page
Today [ 5 hours ago ] Ariana posted this picture on facebook =============
She was filming her music video RIGHT THERE when she took this pictutre and of course she was on break. She looked beautiful as always in this picture as you can see. This photo had oer 51,265 likes and over 500 comments from her fans!
Thanks for looking and reading my blog see more news tommorow and next Friday!!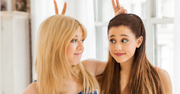 Ad blocker interference detected!
Wikia is a free-to-use site that makes money from advertising. We have a modified experience for viewers using ad blockers

Wikia is not accessible if you've made further modifications. Remove the custom ad blocker rule(s) and the page will load as expected.